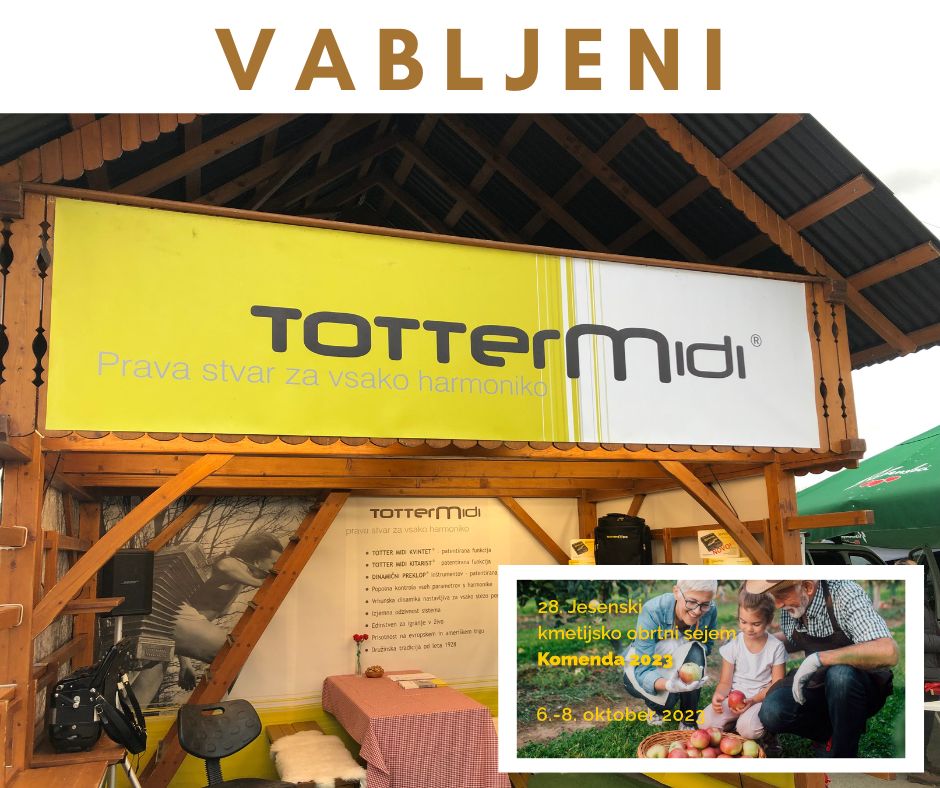 Komenda autumn agricultural craft fair | TOTTER MIDI
The 28th Autumn Agricultural Trade Fair in Komenda, Slovenia opens its doors again.
We invite you to visit us at our stand between October 6 and 8, 2023.
You will be able to learn firsthand everything about TOTTER MIDI systems for accordions, built-in microphone systems, SONATTER sound module and speakers.
Bags for accordions and speakers will be available. Visitors will be able to try many options and solutions while playing live and learn about the advantages and quality of TOTTER MIDI products, which upgrade every accordion.
FAIR BENEFITS
Bring your accordion to our stand for installation and take advantage of the fair benefits.
You can find more about the models HERE.
After the installation is complete, you pick up the accordion at the company address in Menges, Slovenia.
Come and play your favorite piece in an amazing imitation of a folk trio or quintet.
You are invited under the traditional TOTTER MIDI haystack.
We are looking forward to your visit!
No parking fee or entrance fee.