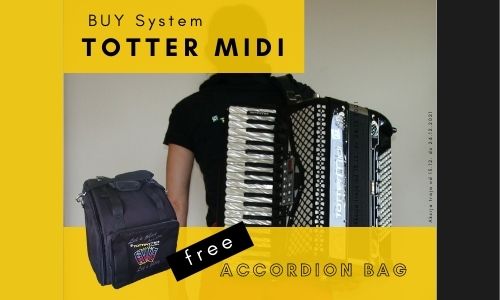 Are you among those who are thinking about what to give to partner, daughter, son, mother, father, maybe grandson as a present?
You do not need to waste time and energy to choose the perfect present for your loved ones this year to search by the stores. Avoid pre-Christmas shopping stress and give away the right thing for every accordionist this year.
We have prepared a great December campaign for you at TOTTER MIDI.
Buy any TOTTER MIDI system you can view HERE and you get completely free the accordion bag of your choice.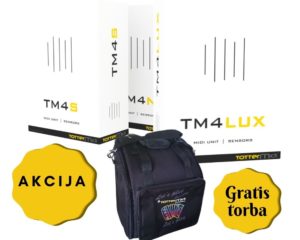 That's not all ….! You will also receive a unique PRESENT – a large TOTTER MIDI calendar for 2022 and a very nice cap with the TOTTER MIDI logo.
Orders: info@totter-midi.com.
The action lasts from 15.12. to 24.12.2021.
The promotion applies to models: TM4-LUX, TM4-S, TM4-N, TM4-BK and TM4-B. The promotion does not apply to microphone systems, sound module, service.
We are happy to provide you with professional advice or help at your purchase.
Want to know more about us and our products? Visit us at: