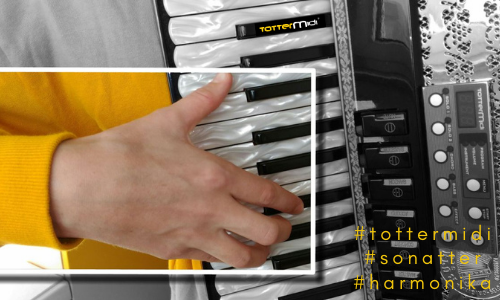 Seven facts about MIDI that you may not have known
1. MIDI stands for Musical Instrument Digital Interface. This is a standard protocol used to send messages via MIDI electric music devices communicate.
2. MIDI is the connection between an accordion and other devices that generate sound. These are sound modules, keyboards, sequencers, synthesizers, computers, etc.
3. In the early 1980s, there was no standard for communication between electronic instruments, therefore, incompatibilities were common. Different manufacturers had different standards. It sought to connect analog and digital devices to each other. Musicians were limited in their performances in the use of various electronic devices.
4. MIDI standard
– first introduced by Dave Smith (1981),
– a team of seven electronic music equipment manufacturers developed the standard MIDI protocol (1982),
– used commercially (since 1983).
5. TOTTER MIDI system built into the accordion connects the accordion to a sound module or synthesizer or keyboards. The information is transmitted in real time and the played sound is heard from the active speaker live. The accordion becomes a synthesizer, and the accordionist becomes the whole ensemble or one man band.
6. In addition to the sound of the accordion, the often surprised audience enjoys listening to countless other instruments. They complement, intertwine and have a very authentic effect in the played compositions – in the harmony of chords and basses.
7. You can also make yourself and your audience happy in this way. Click HERE .