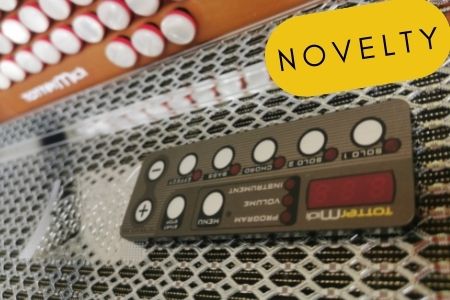 NEW at TOTTER MIDI: MINI Control panel
MIDI is one of those things we associate with accordion, fun, celebration, playing with friends. It evokes pleasant feelings and joy in us, as well as relaxation and good mood.
If you don't have it in the accordion, something is missing. But when you have it, you can't do without it.
Using the TOTTER MIDI system built into the accordion is easy.
An indispensable control panel on the outside of the accordion is used for control.
At TOTTER MIDI, we have provided a remarkable novelty on the market that perfectly adapts to your dreams and needs!
The new MINI bord – MINI control panel for controlling the midi system in accordion is now available for both beginners and experienced accordionists.
Wondering, in addition to the more modern design, the advantages of the new MINI control panel compared to its predecessor?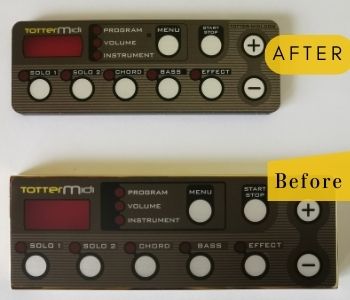 THESE ARE ADVANTAGES OF THE NEW MINI CONTROL PANEL MADE FOR YOU BY TOTTER MIDI:
– more modern design
– dimensionally smaller, thinner and lighter than its predecessor
L x W x H: 100 x 34 x 4 mm (3.94 x 1.34 x 0.16 inch), weight: approx. 20 gr (0.044 lb)
– automatically adjustable to light (self-dimming / self-illuminating)
– improved key clicks
– less prominent in color
– developed and manufactured according to the latest technology
– does not affect the acoustics of the accordion (does not muffle the sound)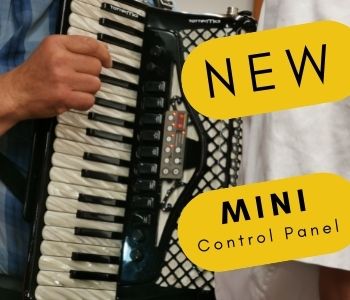 Is this news interesting for you too? Then do not hesitate and contact us at info@totter-midi.com
Check it out all products HERE .